YangZhou New HuaXia Wire Mesh Belt Co., LTD. Is a well-known Chinese mainland conveyor belt manufacturing plants, leading enterprises metal mesh belt. Located in the scenic city of Yangzhou in the eastern suburbs along the zone. Nanling Yangtze River, north Kyodo highway from Young Thai airport only ten minutes drive from Nanjing Lukou International Airport only a half hour away, water and land and air transportation.

Production history of more than thirty years of metal mesh, and accumulated a wealth of manufacturing experience, has created a concept of modern, longer than the technology, skilled management personnel, and gradually formed a set of optimized and efficient operation mechanism. Able to skillfully use CAD, FMEA, SPC, 5S quality management tools and other technologies. And have the technical ability to help customers design, load verification mesh belt, heat, acid, antioxidant and belt service life and other performance parameters. In recent years, the company received the "Light quality credit protection model unit" "AAA grade quality integrity of member units", "metal mesh famous brand" and other honors, and strictly through the GB / T19001-2000 quality system certification.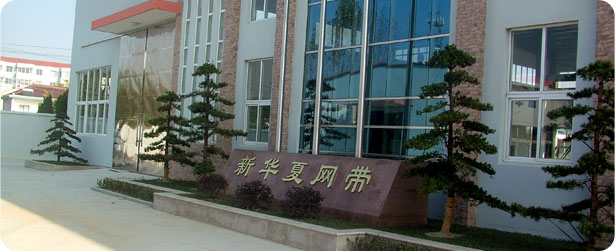 Thirty years of research and development of hundreds of kinds of metal conveyor belt products have been widely applied to the electronics industry, metal heat treatment furnace, bright annealing furnace, powder metallurgy sintering furnace, brazing furnace, electric power machinery, industrial furnace, building materials fiberglass, steel industry, food machinery, petrochemicals, drying ovens and other automated assembly line. The maximum temperature of 1250 degrees. Over the years Huaxia Yangzhou City Limited metal mesh products have been exported to the United States, Germany, France, Saudi Arabia, Russia, Italy, Finland, the Netherlands, Egypt, Vietnam, Malaysia, India, Japan and more than two dozen countries, volume manufacturing the world's most wide stainless steel conveyor belt, width of 6.5 meters, called the industry.

The future, "HuaXia" will hundredfold efforts, adhering to a first-class brand for the purpose, worthy of "Chinese network with industry pioneer" and striving for world-class brand, we are constantly in progress.